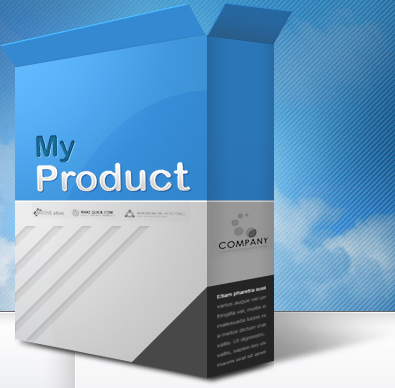 Since 1991, we have acquired experience in many industries which has enabled us to obtain knowledge in a wide variety of sectors. Many times, this has allowed us from a business perspective, to better serve our clients. We not only guide and service in the computer networking arena, but also in the business developmental process, as well as the ecommerce field.
In 1989, Wilson Alvarez was one of the many who was laid off from a major land developer in South Florida. One week later, he had a number of fellow ex-colleagues asking him to do consulting on their new job facilities. 5 clients, turned into 10, and within two years, Wilson AlvarezI had a successful small business servicing over 100 clients. This was the true beginning of Wilson Alvarez Consulting Group. Our slogan was, "Your On Call" Computer Consultant. Times were very different back then and we did not have what we call these days as an IT Consultant. Back then they were referred to as the "computer guy", that worked for a computer retail store where they would sell pc's and accessories. Interestingly enough, I could count the number of IT Consultants with my hands back then. The real competition came in when these retail stores began charging in excess of $125 an hour and IBM would charge $250.00 and show up in hospital type clothing in-order to perform their surgical procedure on your pc systems. I found that charging $75 an hour, was not only beating the competition, but also setting the standard of a reasonable hourly fee hourly fee for services rendered to the industries clientele. Business in the early 90's also ran much differently than today. I remember walking into an architectural firm where they had 20 to 30 draftsmen drawing plans on the architectural tables. Well, after I had finished the conversion, we had installed 25 CAD based systems where their productivity level doubled, due to the technology enhancements. Another example was taking on a large advertising agency, where they were doing everything manually along with paper, scissors, and yes, even glue.
These were all exciting times, however, in my opinion; I evolved with technology as technology was evolving in the business field. It is very exciting and I thank God for allowing us to have taken part of the process in that time frame.
Looking back at the beginning of our business, competition was almost non-existent. We now see that as technology and the internet world became more popular, each year to date the industry has grown immensely. We never found competition a downfall. We chose to embrace it giving our business the ability to align ourselves strategically with those in the similar field to complement each other and give the client the very best service from the start of a project to its conclusion. The most negative aspect of the competitive world of IT that has left very many companies weary of consulting groups was the beginning of the high school and or newly graduated college students forming small businesses attracting family and friends as their major source of clientele, then either becoming unemployed or finding another job, thus leaving their clients hanging and quite frankly leaving a sour taste for the industry. To some degree you would think that this would benefit our business, but as stated before, a client needs to be assured that their IT Consultant will be there thick and thin and always available to them for all their computer needs. The industry now surpasses any of our expectations, however, it is one that we thrive upon to give the best quality service for optimal client performance.  
Our business has evolved tremendously since 1991. The core of our business has always been hardware repairs and general networking repairs. Along with that we generally did much with database developmental work, where our clients ranged from very small local businesses to being one of the sub-contractors to the Resolution Trust Corporation, (RTC). In 1995, the database "canned" the software packages. Companies such as Act, Goldmine, etc., emerged and that part of our database development work started to diminish. In 1993, we became the Florida distributor for a PC line called "The Computer Company", of which we distributed throughout our clientele. This was a great opportunity for us since the "Big Box" PC manufacturers had not yet emerged. Since our systems consisted of top quality components, we were able to still battle the prices from the big boys and beat the competition. Even though the internet had been around for some years now, PC manufacturers started taking notice on how powerful it would be for PC sales. When our PC sales started dropping, and we could no longer compete with the Gateway's and the Dell's, it became the determining factor for us to become affiliated with Dell, Alienware, Gateway, and IBM.
During this very time, many clients were asking for web pages and internet connectivity. We were literally forced into this field whether we chose to or not. As of today, we have a data center where we host all of our web pages and mail systems for more than 100 clients.
The core of our business will always be hardware repairs and networking support. The business model we have been nurturing for the last decade has also lent itself to being a crucial part of the many other exciting internet technologies. When we say we are IT Consultants, we do not only mean Information Technology, but also Internet Technology. We foresee the internet being an intricate part of our lives even more so than it is today. With the internet, we will be able to check our homes from work with video and sound, also turn off the light in the kitchen that we left on. We will also have multiple manageable businesses with the help of global partners and manage them remotely from one computer in your own home! We will also have a computer with you at all times, where you can email, call, or video conference at anytime, anywhere in the world from the palm of your hand! I know this may be hard to grasp, but total collaboration will finally happen. Companies will have no excuse in making sure that all of their colleagues will always be in sync with the status of sales, company news, financial data, etc.